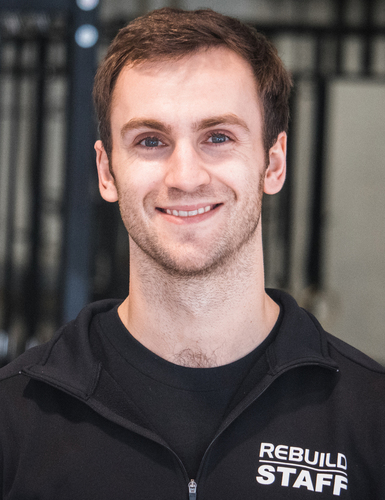 Drew Reinhardt has been a physiotherapist at Rebuild since 2019. He focuses on helping his clients achieve meaningful movement related goals through a combination of manual therapy and exercise based treatments. Manual therapy involves specific hands on treatment techniques that help move a joint through an increased range of motion, help restore optimal joint biomechanics, and help reduce muscular tension. These advanced techniques are designed to reduce pain and improve mobility to ultimately improve the effectiveness of exercise based treatments and optimize healing.
This approach has led to successful outcomes with many conditions including but not limited to:
Low back pain and sciatica
Neck pain and whiplash
Tennis elbow and Golfer's elbow
Rotator cuff tears and shoulder pain
Knee pain and arthritis
Concussions and sports injuries
Drew has completed acupuncture and dry needling training, and is in the midst of completing advanced training in manual therapy techniques. He has a strong background in exercise based treatments through previous experience training athletes of all ages and his own sport training. He believes in not only treating the symptoms of your condition but also finding the root cause of the injury to help prevent recurrence.
Outside of the clinic Drew plays Senior AA hockey for the Clinton Radars, and loves golfing during the summer.